We meet on Sunday mornings at 10:30 am for the main service with indoor seating and overflow seating. After the service we have our fellowship time at 10:00 am. People can meet for drinks and refreshments in the fellowship hall. Our Equipping Class (nursery provided) begins at 9:00 am.
COVID-19 Update – The Children's church program is provided for children in pre-K and Kindergarten. Older children have been doing very well sitting in the main service with their parents. Each parent is free to decide whether their children stay in the service or attend Children's Church.
Our Sunday evening service takes place on the first Sunday of the month. The service starts at 5:00 pm with a potluck in the fellowship hall at 6:00 pm. This service is geared towards families and will include a time of teaching and prayer. It is also a great opportunity to spend more time fellowshipping with the church body. We are currently going through a series on Biblical Counseling. You won't want to miss it!
Equipping Classes
Sunday Mornings at 9:00am
Nursery Provided
Followed by 10:00am Fellowship Time
Sunday Morning Service
Sunday Mornings at 10:30am
Children's Church during service.
(Currently unavailable during Covid-19)
Monthly Sunday Evening Service
First Sunday of the Month at 5:00pm
Putlock in the fellowship hall follows at 6:00pm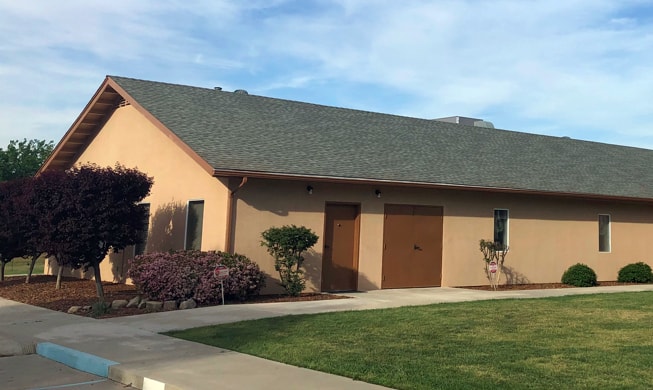 Our Location
We are located at 946 Daphne Lane, south of Hanford-Armona Rd. and east of Cinnamon Dr. in Lemoore, CA.